During the Great Recession, some homeowners elected to rent their home rather than sell it for less than it was worth.
IRS tax code allows for a temporary rental of a principal residence without losing the exclusion of capital gain based on some specific time limits. During the five year period ending on the date of the sale, the taxpayer must have: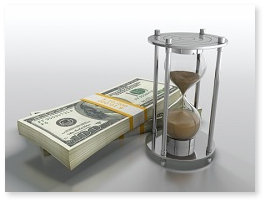 Owned the home for at least two years
Lived in the home as their main home for at least two years
Ownership and use do not have to be continuous nor occur at the same time
If a home has been rented for more than three years, the owner will not have lived in it for two of the last five years. So the challenge for homeowners with gain in a rented principal residence that they don't want to have to recognize is to sell and close the transaction prior to the crucial date.
Assume a person was selling a property which had been rented for 2 ½ years but had previously been their home for over two years. To qualify for the exclusion of capital gain, the home needs to be ready to sell, priced correctly, sold and closed within six months.
All of the gain may not qualify for the exclusion if depreciation has been taken for the period that it was rented. Depreciation is recaptured at a 25% tax rate.
A $200,000 gain in a home could have a $30,000 tax liability. Minimizing or eliminating unnecessary taxes is a legitimate concern and timing is important.
Selling a home for the most money is one thing; maximizing your proceeds is another. For more information, see IRS publication 523 and an example on the IRS website and consult a tax professional.